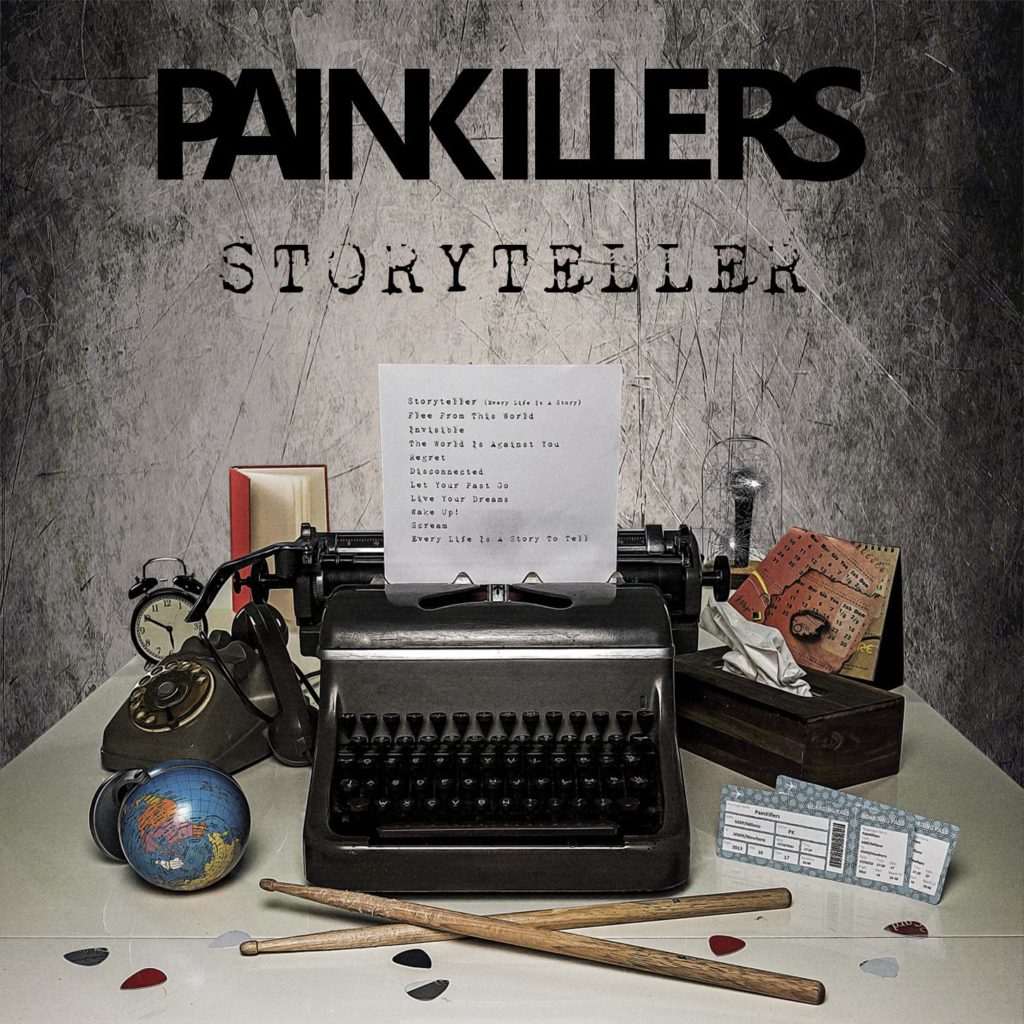 Storyteller, the debut album of the Italian Punk-Rock band PainKillers, came out on 17th January 2020 produced by Valery Records.
The album aims to send an important message: every life is a story to tell.
The title itself, "Storyteller", characterizes the "fil rouge" of their first album where is told a story of an entire life, approaching with brutal elegance almost to a concept album, in which, everyone can easily identify himself with.
The sound in the album draws its origin from 70's Californian punk of Ramones to nowadays punk-rock.
In "Storyteller" we can find fast rhythms and distorted guitars combined with melodic lines both aggressive and catchy, all united in a scratchy and convincing Punk-Rock of the new millennium.
To accompany the release of "Storyteller" here's the first videoclip of the single "Invisible" available at the following link: bit.ly/invisiblevideo
Storyteller is published by Valery Records as label and distributed by Audioglobe.
From 17th January 2020 is available on iTunes and Apple Music and from 1st February 2020 on Spotify and on every digital platform.
Press office and the promotion will be handled by V-Promotion.
www.v-promotion.com
See the Video

Storyteller" will be released in Autumn 2019 by Valery Records label, distributed by Audioglobe, and available worldwide on iTunes and on all the best online stores.
The promotion and press office will be handled by V-Promotion
www.v-promotion.com